Cladding Systems
Polystyrene Over Timber Frame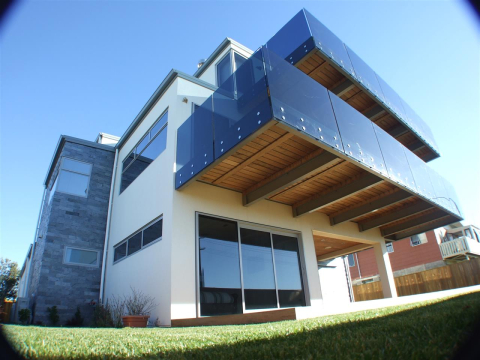 EIF Insulating Cavity Cladding Construction
Polystyrene EIF systems can provide a durable, economical and efficient means of insulation, and when combined with proprietary componentry, testing has proven the cladding system meets the most stringent weather conditions worldwide.
StoTherm Systems meet all the requirements of a sophisticated building unit and are suitable for complicated constructions and a variety of architectural styles.
StoTherm Classic Plaster System 8/10 mm
StoTherm Classic incorporates the StoArmat reinforcement plaster with up to 6 times the impact and fracture resistance of mineral cement based systems.
It offers the utmost in crack prevention and consists of a coordinated, systematic approach over a solid mineral base that levels the facade.
StoTherm Classic's fast and simple installation also makes it an economical, safe practical option.
StoTherm Plaster System 4/5 mm
This mineral-based system is similar to traditional New Zealand systems.
StoTherm is a European white mineral basecoat plaster with good adhesion, added microfibre for extra reinforcement and a calibration grain for basecoat build.
It is sealed with StoPlex and plastered with Stolit K coloured fibre-reinforced finishing render, before being coated with StoColor Maxicryl or StoLastic Color facade paint for ease of maintenance.
View the Inspiration gallery
Talk to us