Cladding Systems
Solutions For Hardibacker / Eterpan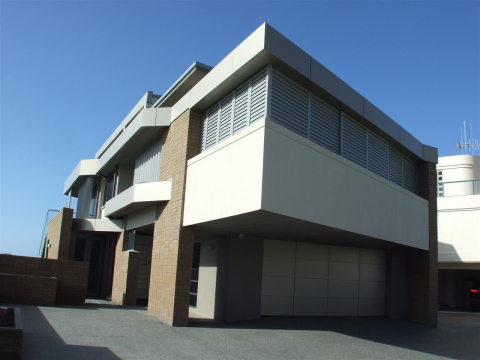 StoLite Cavity Stucco - Lightweight Stucco Cavity System on Fibre Cement Sheet
Using the latest technology and selected additives, Sto has specifically engineered the StoLite System, a lightweight Stucco on backerboard, which offers a proprietary cladding system for timber-framed construction.
This modern Stucco cavity system provides a strong and durable solution for a high performance facade.
StoLite Plaster System 12/15 mm
StoLite is a BRANZ appraised plaster system.
It incorporates a lightweight, mineral-based basecoat that provides a thick and solid base over the 4.5mm fibre cement sheet.
The StoArmat RFP mesh reinforcement plaster incorporates microfibres and lightweight fillers to provide strength and durability.
It is then finished with the perfect interlocking components StoLit finishing render and Sto facade paint to complete the system.
The right choice for different requirements
The fibre cement sheet is available in thicknesses of 4.5, 6.0, 7.5 and 9.0 mm. By selecting the appropriate fibre cement sheet, the strength, bracing and acoustic properties of the exterior can be adjusted to meet the site conditions.
View the Inspiration gallery
Talk to us